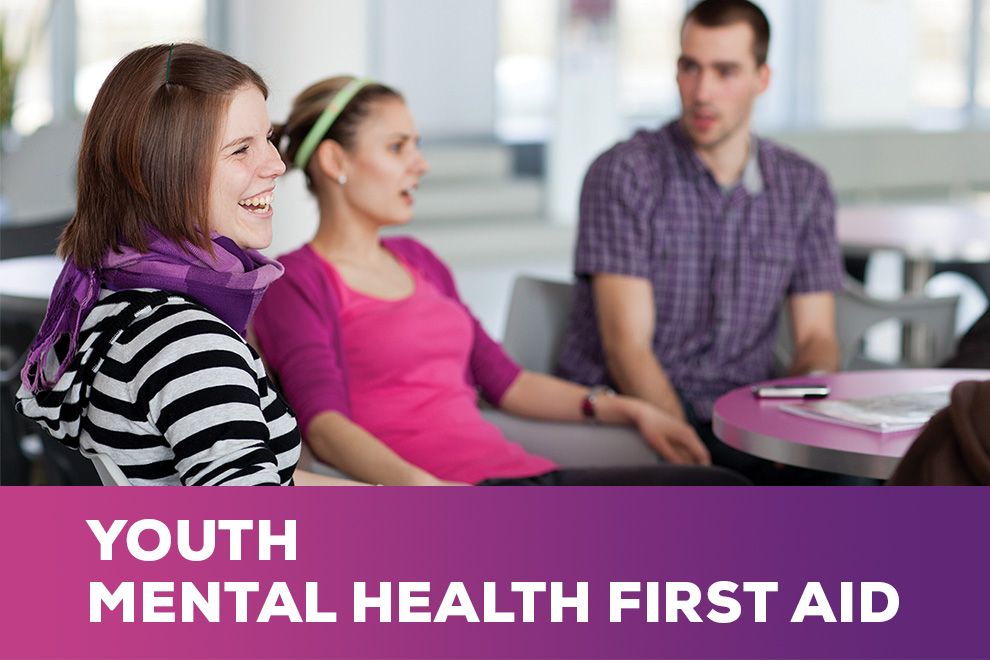 (14 Hours – Certified and Accredited for 3 years)
Overview
The Youth Mental Health First Aid (YMHFA) course is based on international MHFA Guidelines.These Guidelines were developed using consensus of mental health consumers, carers and professionals from English-speaking developed countries.
What You'll Learn
The YMHA course teaches adults how to assist adolescents who are developing any of the following mental health problems, experiencing a worsening of an existing mental health problem or in a mental health crisis:
Mental Health Issues Covered:
Depression
Anxiety problems
Eating Disorders
Psychosis
Substance use problems.
Mental health crises covered:
Suicidal thoughts and behaviours
Non-suicidal self-injury (self-harm)
Panic attacks
Traumatic events
Severe psychotic states
Severe effects of alcohol or other drug use
Aggressive behaviours.
Course Format
Our MHFA course is delivered face to face using two trainers. The course runs for 14-hours and is often delivered over 2 or 4 days. All participants will receive an in-depth Mental Health First Aid manual to keep for reference and certification will be issued on the day of completion.
Who can attend a MHFA course?
MHFA is open to all participants and is ideally aimed at those aged 18 or above. The course is designed to be educational and is not a therapy or support group.
Note: The information provided in MHFA courses is for general mental health first aid only and is not intended to be and should not be relied upon as a substitute for specific professional medical advice.
Accreditation
Accreditation is issued Directly by Mental Health First Aid Australia. All participants who have completed a MHFA course will be invited to take a short online accreditation assessment. Full detail here.
Once accredited you will be eligible to be appointed as a Mental Health First Aid officer within the workplace. Read all about the MHFAider Program here.
Our Trainers
All our Mental Health First Aid course facilitators have undertaken rigorous training with Mental Health First Aid Australia and are highly experienced in their field. Compassionate and caring all our trainers have first-hand lived experience of dealing with Mental Health issues in the field and in everyday life. Dedicated and experienced our trainers will ensure that you are equipped with all the skills, confidence, and knowledge you need to recognise, approach and support someone who is developing or suffering from a mental health issue. For more information on our team click here.
Course Dates Coming Soon
Contact us to express your interest about this course.