What's the Buzz Kids Course
With an increasing number of kids and teenagers suffering from mental health issues building resilience at an early age is becoming a vital life skill. As a result, Mental Health Partners is pleased to offer the internationally recognised 'the Buzz' program to help kids build a positive mindset and develop resilience. The Buzz program has been rolled out in 130 countries across the globe and is a vital resource for schools, psychologists and allied health providers.
What's the Buzz
What's The Buzz is a suite of programs aimed at children from 5-15 years old designed to help develop positive psychology, positive education, positive relationships and build resilience in kids.
The program is based on proven human psychology and delivered by way of entertaining stories, role-playing, quizzes and group work so kids have a real sense of fun, adventure and connection whilst learning practical life skills. The Buzz program is divided into three courses each covering age-appropriate content that relates to the issues and challenges kids of different ages may face.
What Kids Learn
The program guides participants through different stages of building new social skills to develop emotional and social intelligence, including how to -
Optimistically interpret human differences
Improve social connections and help avoid social isolation
Build and maintain healthy relationships
Understand how to positively express feelings and emotions
Develop the skills to detect the feelings and emotions others are expressing
Self-regulate emotions in difficult, tense or stressful social situations
Constructively respond to the controlling behaviours of others
Constructively respond to bullying, put-downs and trash talk
Constructively respond to cyberbullying and trolling
Navigate tricky social situations more positively and resiliently
I really enjoyed the experience, learnt and achieved confidence. It was an easy , clear, interactive and relaxed way to learn with real examples Deb Schmidt
Kids Courses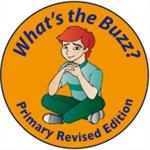 What's The Buzz - Primary
Aimed at 5-8-year-olds this program aims to build social and emotional awareness in kids. It focuses on emotions – what they look like, how they make you feel and how you might experience them in yourself and from others. Taught through stories using the Archie books, kids help Archie solve social dilemmas that occur in their everyday lives. Kids will learn how to interpret and express their feelings and emotions, and how to recognise emotions in others.
What's The Buzz- Early Learners
Aimed at 8-12-year-olds this program focuses on helping kids deal with everyday emotional challenges and developing a variety of essential interpersonal skills. Through the Archie books, Kids will explore a range of emotions with particular emphasis on feelings of sadness or anger. Kids will work through how to constructively manage these emotions in themselves and recognise them in others along with how to build resilience, diffuse emotional conflicts and express feelings in a constructive way.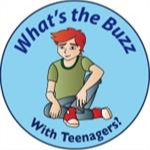 What's The Buzz - Teenagers
Aimed at 13-15-year-olds this program focuses on social interactions and the truth. It covers both face to face and online social interactions. Using the Archie book, teens will help Archie solve a number of social dilemmas commonly found in this age group. The teaching guides teens through how to successfully communicate and how to nurture and build positive relationships. There is teachings on how to talk about feelings and any issues that are affecting them, along with how to set boundaries, understand the importance of the truth and how to self regulate their emotions. Teens will also learn how to constructively respond in situations involving gossip, bullying, trash talk and put-downs in both the personal and online environment.
Course Format
The Buzz program is usually delivered over 2 terms and consists of 16 x 45-minute fun and interactive classes. Classes can be run in schools or as an after school program or can be delivered as a program to social clubs, sports clubs, charities or organisations. Classes are taught in groups of between 8-12 kids. For more information please contact Dave on 0402 749 850 who'll be happy to talk you through our 'The Buzz' Programs.