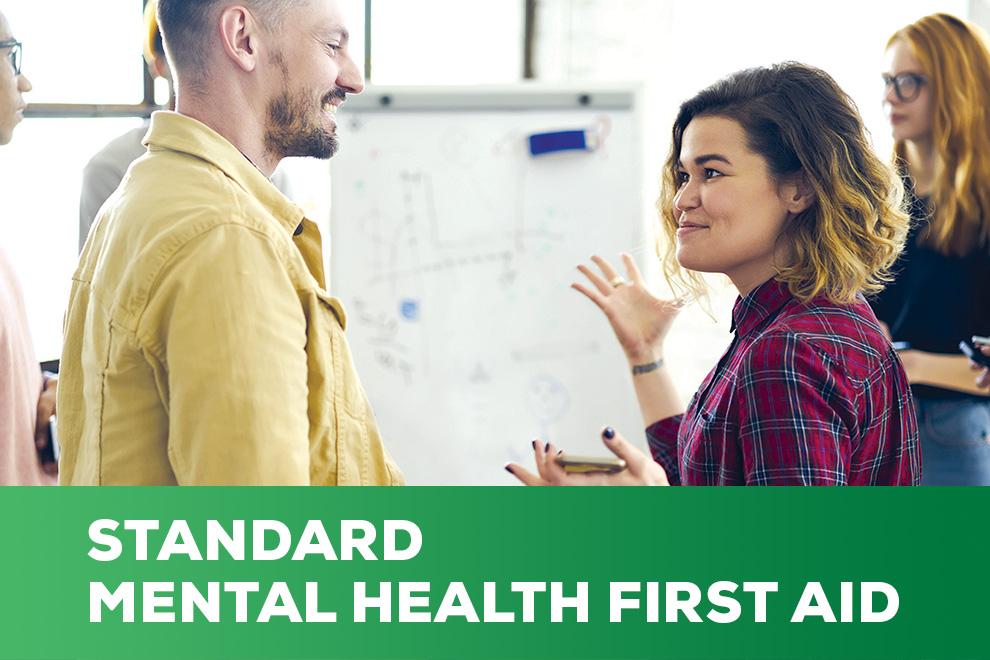 Engaging Leaders
face to face
(90-minutes – Certified)
Summary
Engaging leaders is a 90-minute short course designed to update and educate company leaders, directors CEOs, Partners etc on how the Mental Health First Aid program works, its outcomes and effects on the workforce. The course covers a basic outline of the MHFA program and how it is being implemented in the organisation, what it achieves and why it's proving so valuable to companies. The course also includes a practical guide to how managers and leaders can help to support and create a mentally healthy workforce.
What You'll Learn
Introduction to the Mental Health First Aid program and how it works
Expected outcomes and benefits from running the program
How to approach a person with a mental health issue
How to listen and communicate non-judgementally
How to provide a supportive workplace environment
Why attend the Engaging Leaders course?
Aussie workplaces annually loose over 6 million working days due to mental illness and many people delay seeking help until it takes a great toll on their wellbeing. Early intervention with mental health issues can be critical to prevent a small problem turning into a major crisis. By training staff, raising the awareness of mental health and removing the stigma often associated with these conditions organisations can make a real difference to employee mental health and worker productivity. By implementing MHFA training, managers can encourage people to talk about mental health issues and help them to take action early and get the professional help needed to overcome their condition before it develops into a crisis.
Course Format
Our Engaging Leaders program is usually delivered onsite and runs for 90-minutes. All participants will receive handouts and course materials to keep for reference and certification will be issued on the day of completion.
Who can attend this course?
This course is best suited to leaders, decision-makers, and influencers within organisations.
Our Trainers
All our Engaging Leaders course facilitators have undertaken rigorous training with Mental Health First Aid Australia and are highly experienced in their field. Dedicated and knowledgeable they can help and advise organisations on all aspects of workplace mental health planning, training and strategy.
They provide complimentary 24/7 aftercare to all participants who take the MHFA course along with regular updates on the measurable changes taking place in the organisation.
Course Dates Coming Soon
Contact us to express your interest about this course.